#5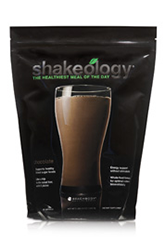 Shakeology is a meal replacement shake made to reduce cravings for food, diminish appetite, support a healthy immune system, and provide a well-rounded nutrient blend.
Their websites states their product contains "globally sourced superfood ingredients". We took a closer look to verify whether or not their claims are true. To find the top 10 diet shakes, you can click here.
Shakeology Shake Review
This shake is unique in that there's over 70 different ingredients added. With so many additives used it's also reflected in a high price, since one 30 serving bag costs $129.95.
This means just one shake a day costs $4.33. This is one of the most expensive meal replacements sold.
It's also important to look at the overall quality of the shake. There's 16 grams of protein provided from 2 sources:
Whey Protein Isolate: Byproduct of the cheese making process that has at least 90% protein by weight.
Pea Protein: Often made from yellow split peas, this protein source is low in certain key amino acids. It also contains purines that may promote gout. Live Strong.com mentions that it increases uric acid production, which:
Pros:
Has good quality whey protein, available in vegan flavors, and can be mixed with many liquids.
Cons:
Expensive, customers didn't enjoy the taste, contains excess sugars, and has unnecessary ingredients.
"accumulate in your kidneys or joints and cause stones or gout, a type of inflammatory arthritis"
To find the very best 10 meal replacement shakes, you can click here.
It also low in the amino acids Cysteine, Methionine, and Tryptophan.
Even though there's a high amount of protein added at 16 grams, it's unknown how much is healthy whey isolate versus the potentially harmful pea protein.
There's been a lot of talk from customers about the quality of this shake. Many people feel that for the kind of nutrition provided, Shakeology is greatly overpriced.
The company tries to justify this high cost by adding that this brand has the equivalent of 4 cups of broccoli, 7 whole carrots, 10 cups of cauliflower, 3 raw onions, and a cup of peas.
It's never explained exactly what they mean by this, since many of the nutrients aren't found in the nutrition facts label.
One cup of broccoli = 135% vitamin C. Shakeology claims to have 4 cups of broccoli's worth, so it should have 500% vitamin C.
Instead it has 300%, but it all comes from ascorbic acid, a vitamin C supplement. This means that either Shakeology is lying about the nutrient content, or they process the ingredients in a way that reduces their overall quality.

Sweeteners
There's a total of 7 grams of sugar minimum, depending on the flavor chosen. It's sweetened with a combination of stevia and Non-GMO fructose.
While it's good to see there's a non-genetically modified version of fructose, this ingredient isn't the best. The Journal of Clinical Investigation adds that it:
"increases visceral adiposity and lipids and decreases insulin sensitivity" So it promotes increased body fat, cholesterol and triglycerides, and it can raise blood sugar levels.
Yale University School of Medicine also ran their own studies that showed: "Fructose possibly increases food-seeking behavior and increases food intake"
More well-rounded meal replacements are featured in the top 10 list of the very best.
This is incredibly important to consider when you're trying to lose weight. Fructose even if it's not genetically modified can increase hunger and increase the risk for obesity.
There's 4 calories in each gram, and with 7 grams of sugar, a total of 28 calories come from sugar. It's also advised to get only 25 grams of sugar for women, and 37.5 grams for men. Shakeology provides 14 grams of sugar at 2 servings a day.
Calories* (160)

3.7/5

Protein* (18 g)

4.6/5

Carbs* (20 g)

3.7/5

Sodium* (70 mg)

4.6/5

Price* ($4.0)

3.1/5

Overall Rating

3.9/5
*per serving
Business
Beachbody, LLC, owns the company, and they are a California based group that has 696 complaints reported on their Better Business Bureau page.
Many have complained about not being able to cancel shipments. This is because the company offers an auto-renewal plan, which locks people into monthly contracts. They can be difficult to escape from.
People have mentioned the following issues:
"I was charged for products that were never shipped"
"not processing refunds and not canceling monthly "auto-shipments" upon request"
Many customers were dissatisfied since they felt that the company locks people into contracts, and their customer service division is hard to deal with. People who have tried to contact the company mention how they are often put on hold. Some were told they would be helped even though they still await a response.
There have been hundreds of dissatisfied customers who claim the company is operating a scam.
Doctor Recommendations
There are a total of 5 different doctors who support the use of Shakeology. The problem is that none of these people deal directly with nutrition or dieting.
The people who recommend this brand are also not affiliated with the things they claim to support it for. Here's an example of the people who've claimed this brand is effective:
Dr. John Yosaitis: Claims it's effective for helping get rid of cravings. He's an anesthesiologist, meaning he helps people undergoing surgery. This is not related at all to hunger blocking.
Dr. Jeremy Watkins: Suggests weight loss is possible. He's an Otolaryngologist; his specialty is conditions of the nose, throat, and ear.
Dr. Mark Clemens: Plastic surgeons that suggests this brand will increase energy.
Dr. Shahab Mokhtare: A general practice doctor that claims this brand promotes overall health.
Though it sounds impressive to have doctors recommending this shake, their practices have nothing to do with the benefit they claim is possible.
A list of the top 10 meal replacements was created by our experts, click here to what shakes were ranked.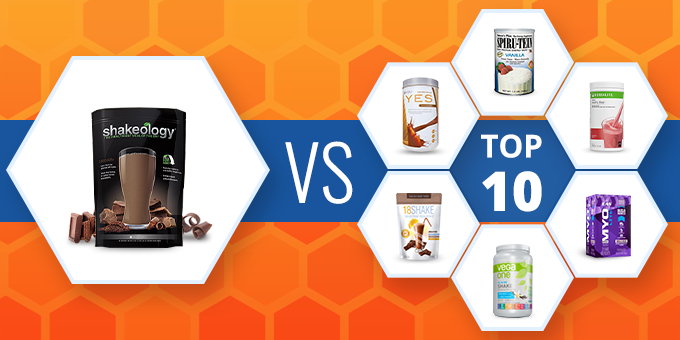 Customer rating: 3.5 / 5 - 292 voted
"Shakeology is VERY expensive and it has a weird taste! I also experienced some terrible side effects like diarrhea.."
Anna Perez | 6 reviewers made a similar statement
Conclusion:
Shakeology is marketed well and there are a lot of impressive videos offered that try to show how useful it is.
The main issues are that there's a potentially harmful kind of sugar, it's one of the most expensive meal replacements available. Customers haven't reviewed this brand favorably in terms of overall quality and customer service.
Much better options are available at a reduced price with better ingredients.
2017's Top Meal Replacement products